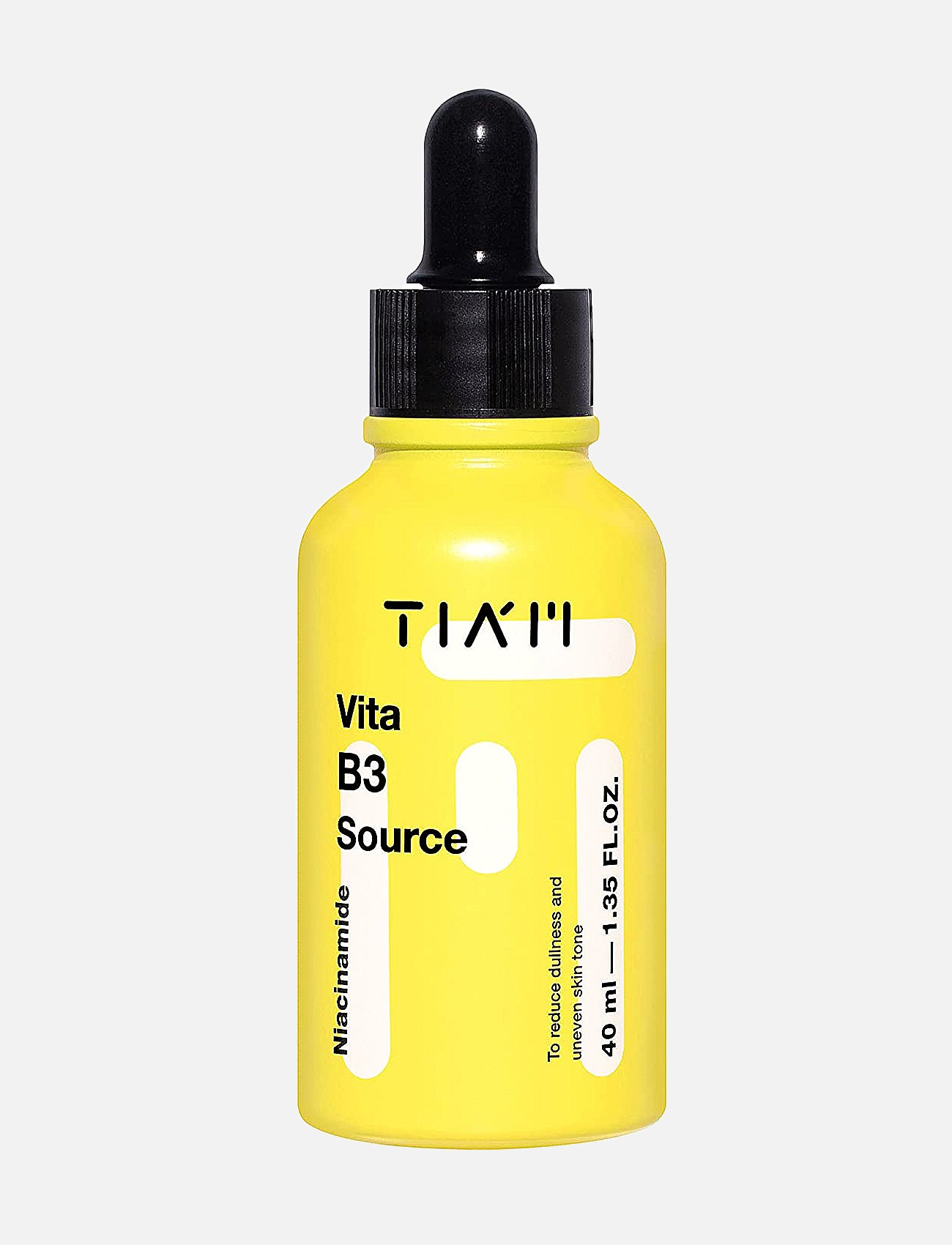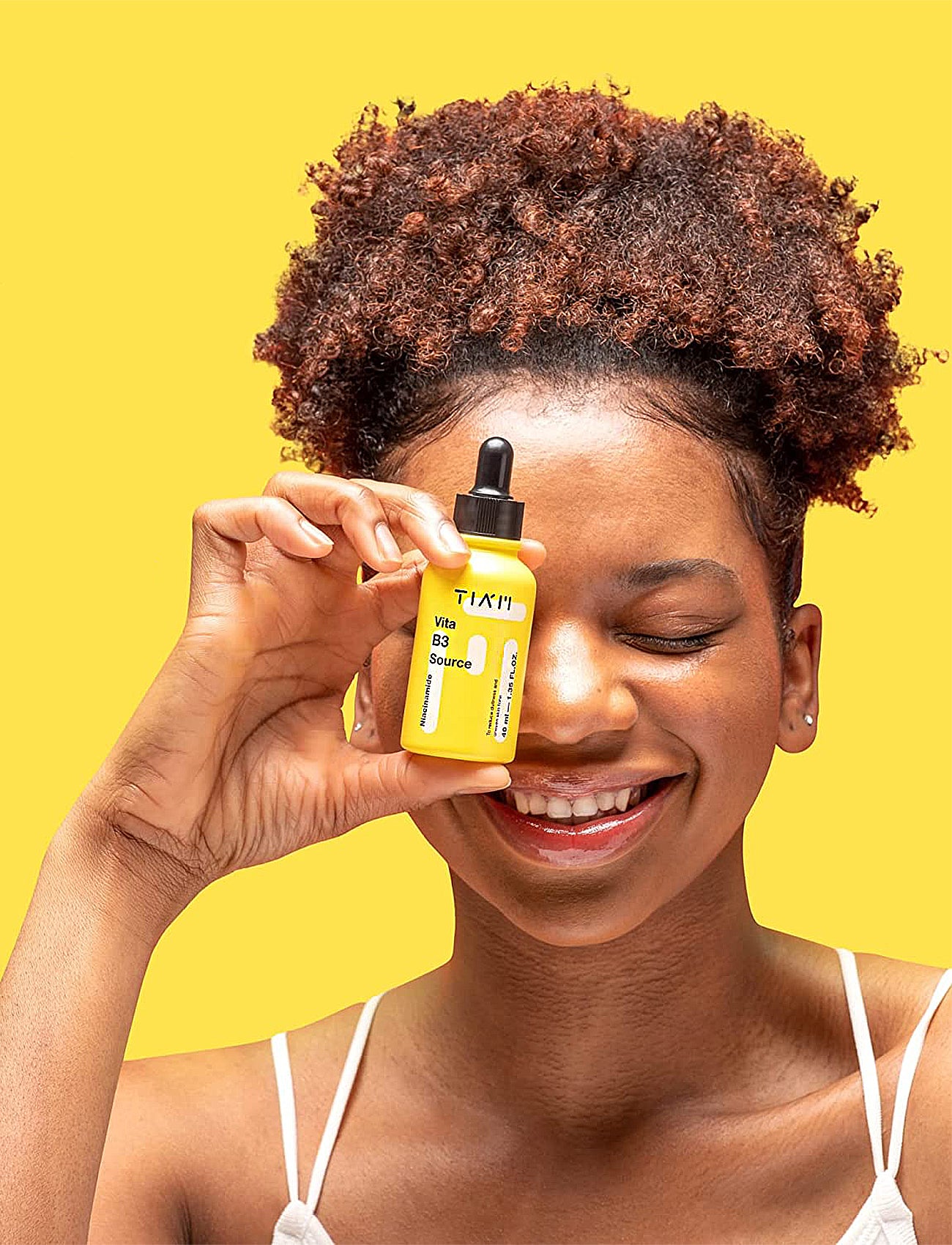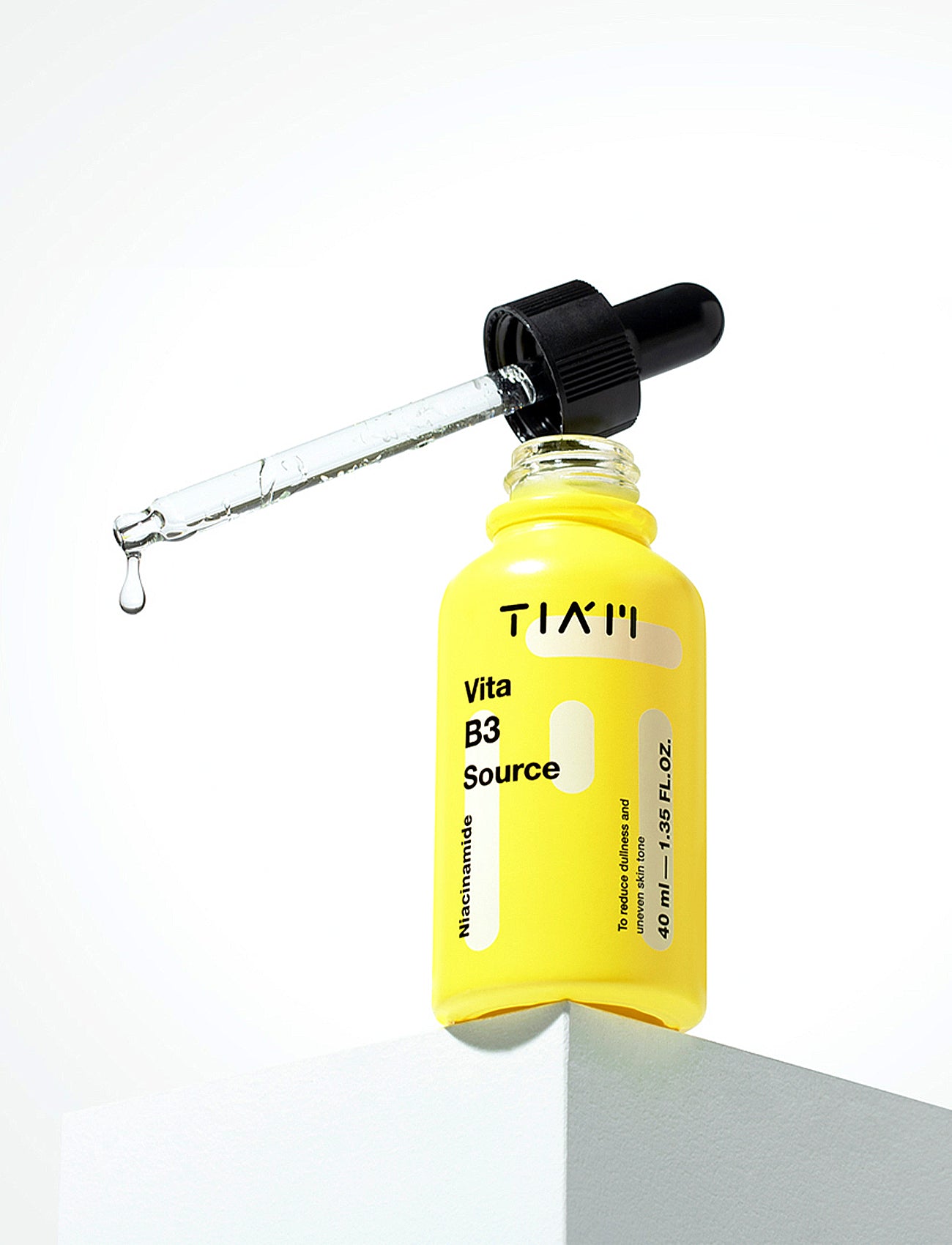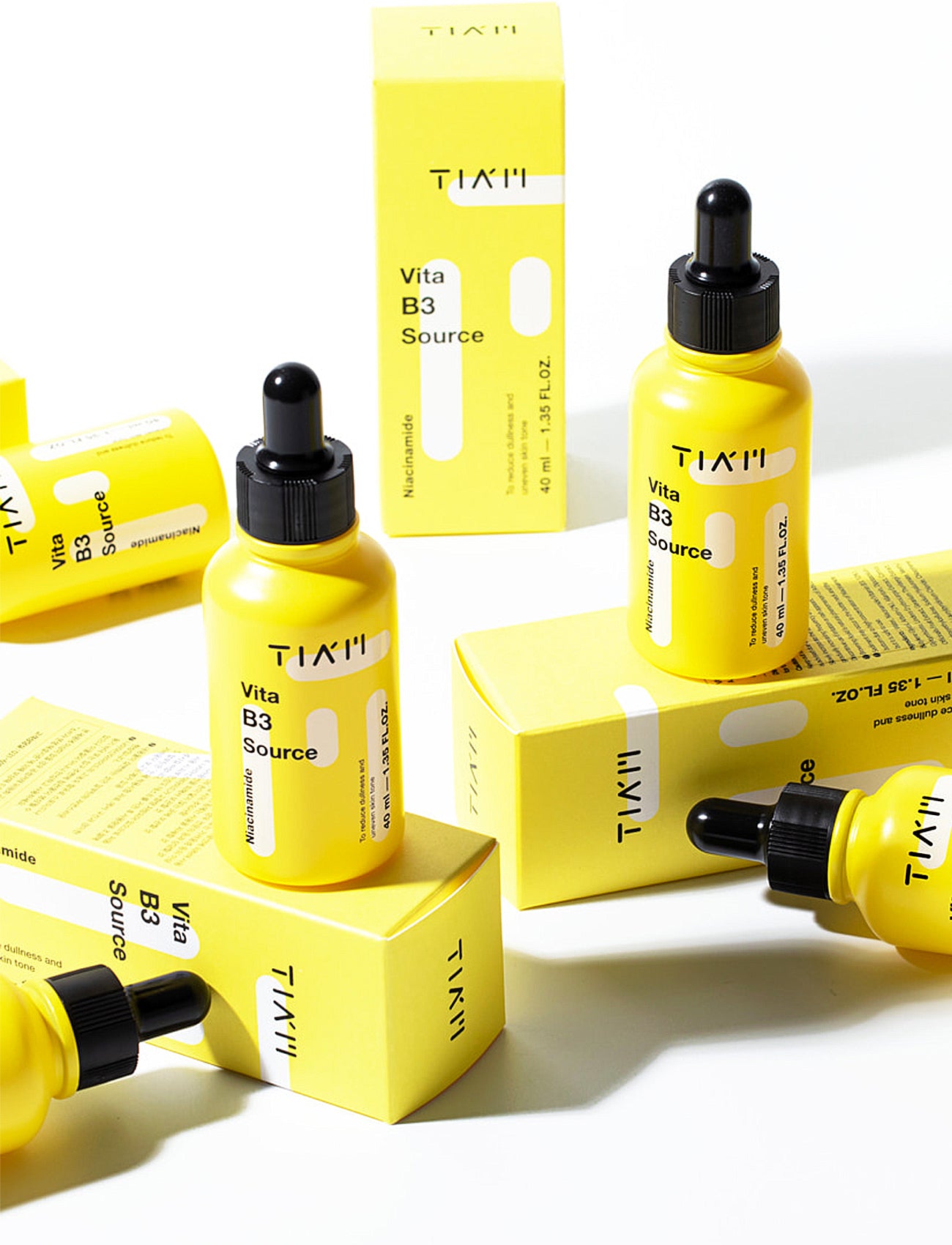 Pay in 30 days (DE only)
Learn more
Delivered in 1-3 working days (DE)
Free shipping from 35€ (DE) 65€ (EU)
The TIAM Vita B3 Source is a universal serum for skin prone to impurities, which gives you a cleaner, more even complexion.
Skin concerns
Blemished skin, regulation of oiliness, enlarged pores, pigment spots such as pimples or age spots, redness, wrinkles
Active ingredients
10% niacinamide: Refines enlarged pores, improves impurities and strengthens the natural skin barrier.
2% Arbutin: Reduces hyperpigmentation and evens out the complexion.
Suitable for all skin types.
Distribute the TIAM Vita B3 Source evenly over the face, neck and chest area.
Water, Niacinamide (10%), Butylene Glycol, Arbutin (2%), Allantoin, Dipotassium Glycyrrhizate, Lindera Erythrocarpa Extract, Cornus Officinalis Fruit Extract, Geranium Thunbergii Extract, Hydroxyethylcellulose, Sodium Hyaluronate, Methylpropanediol, Laurylpyridinium Chloride, Chlorphenesin, 1,2-Hexanediol