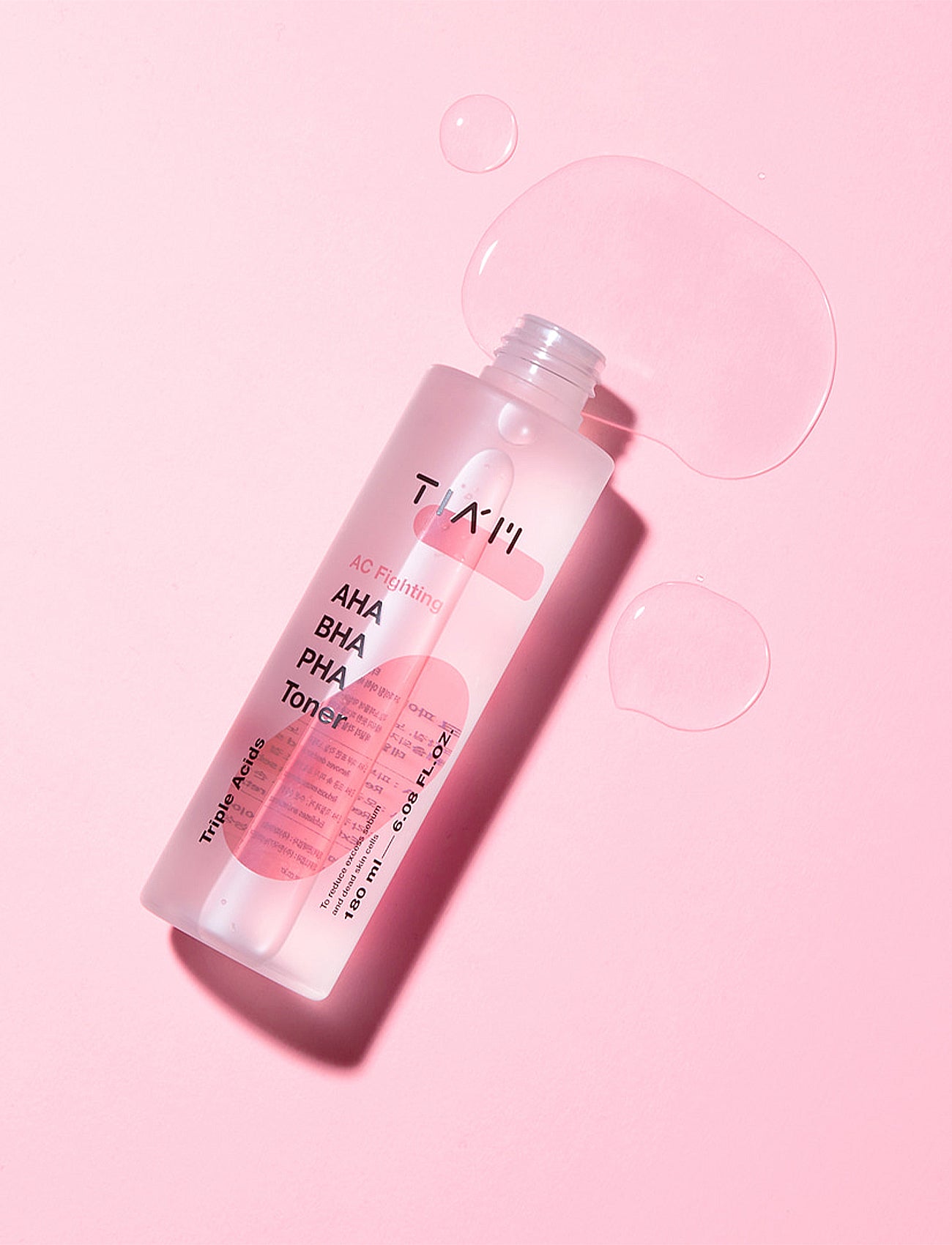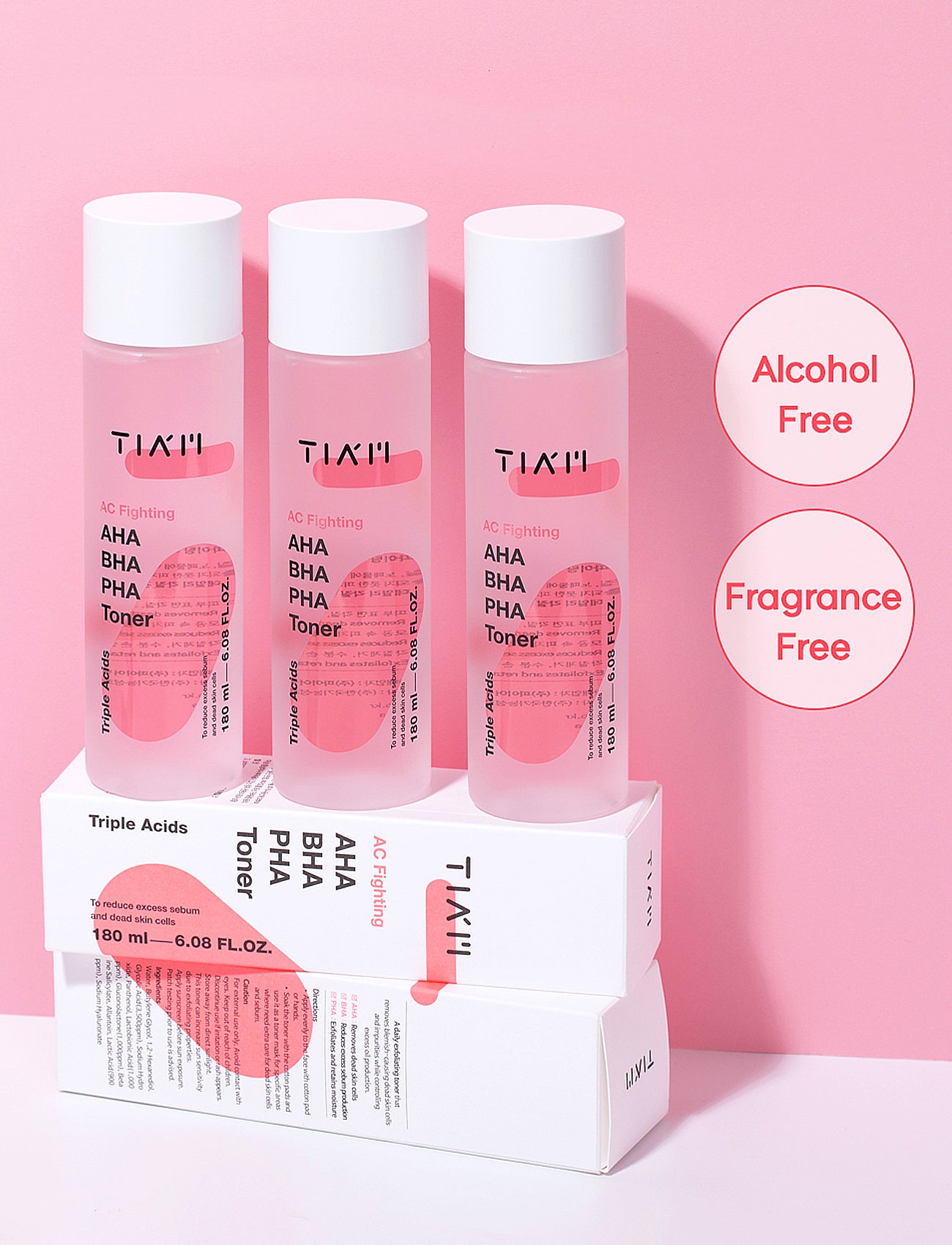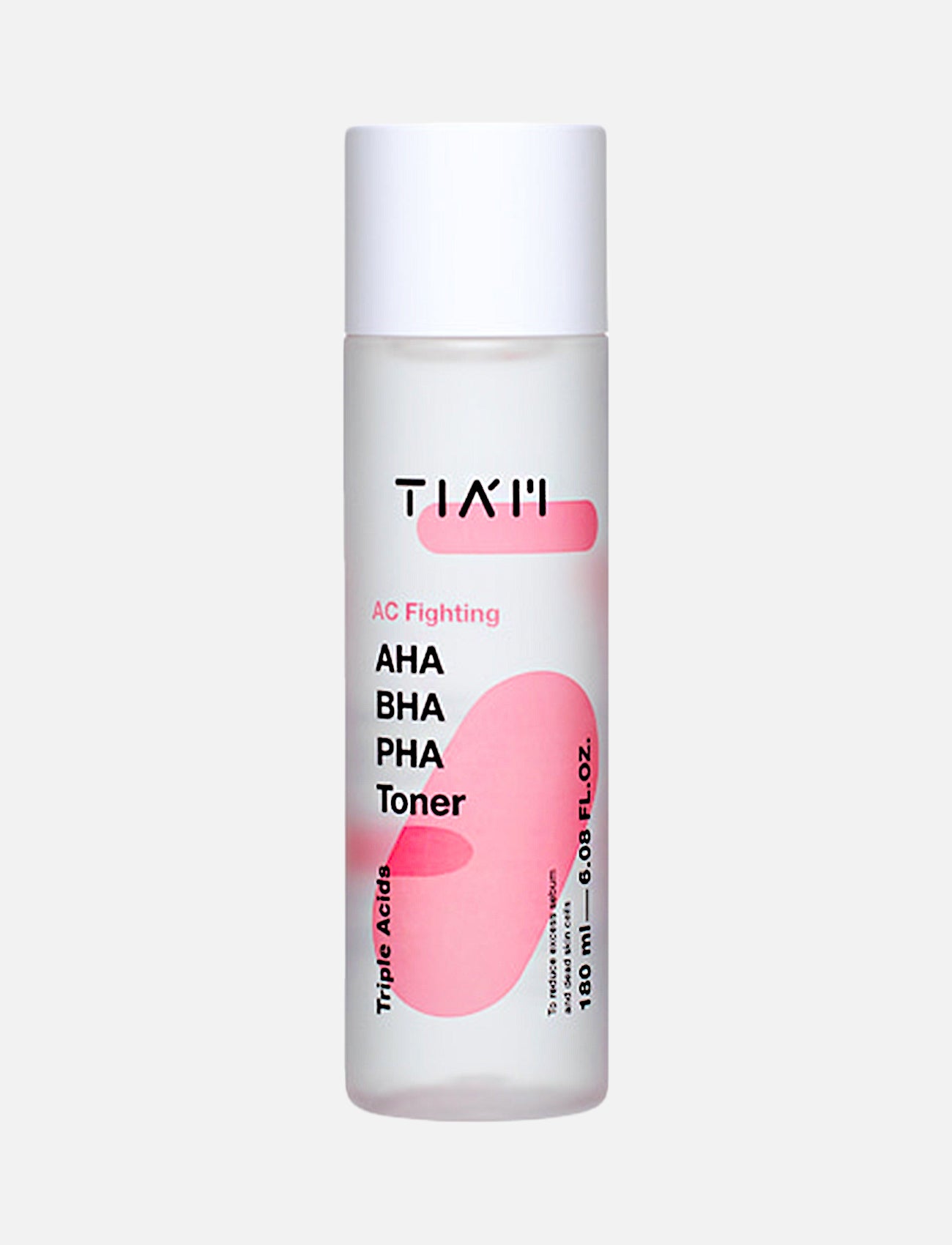 AC Fighting AHA BHA PHA Toner
Pay in 30 days (DE only)
Learn more
Delivered in 1-3 working days (DE)
Free shipping from 35€ (DE) 65€ (EU)
The TIAM AC Fighting AHA BHA PHA Toner is a particularly gentle peeling for sensitive skin that removes dead skin cells and improves the complexion.
Skin needs
Uneven complexion, textured skin, enlarged pores
Active ingredients
AHA (glycolic acid): Reduces hyperpigmentation.
BHA ( Betaine Salicylate): Refines the appearance of pores.
PHA (Lactobionic Acid + Gluconolactone): Gently removes dead skin cells.
Suitable for all skin types.
Distribute the TIAM AC Fighting AHA BHA PHA Toner evenly on the face, neck and chest area every day. Avoid the eye and mouth area.
Water, Butylene Glycol, 1,2-Hxanediol, Glycolic Acid, Sodium Hydroxide, Panthenol, Lactobionic Acid, Gluconolactone, Betaine Salicylate, Allantoin, Lactic Acid, Sodium Hyaluronate