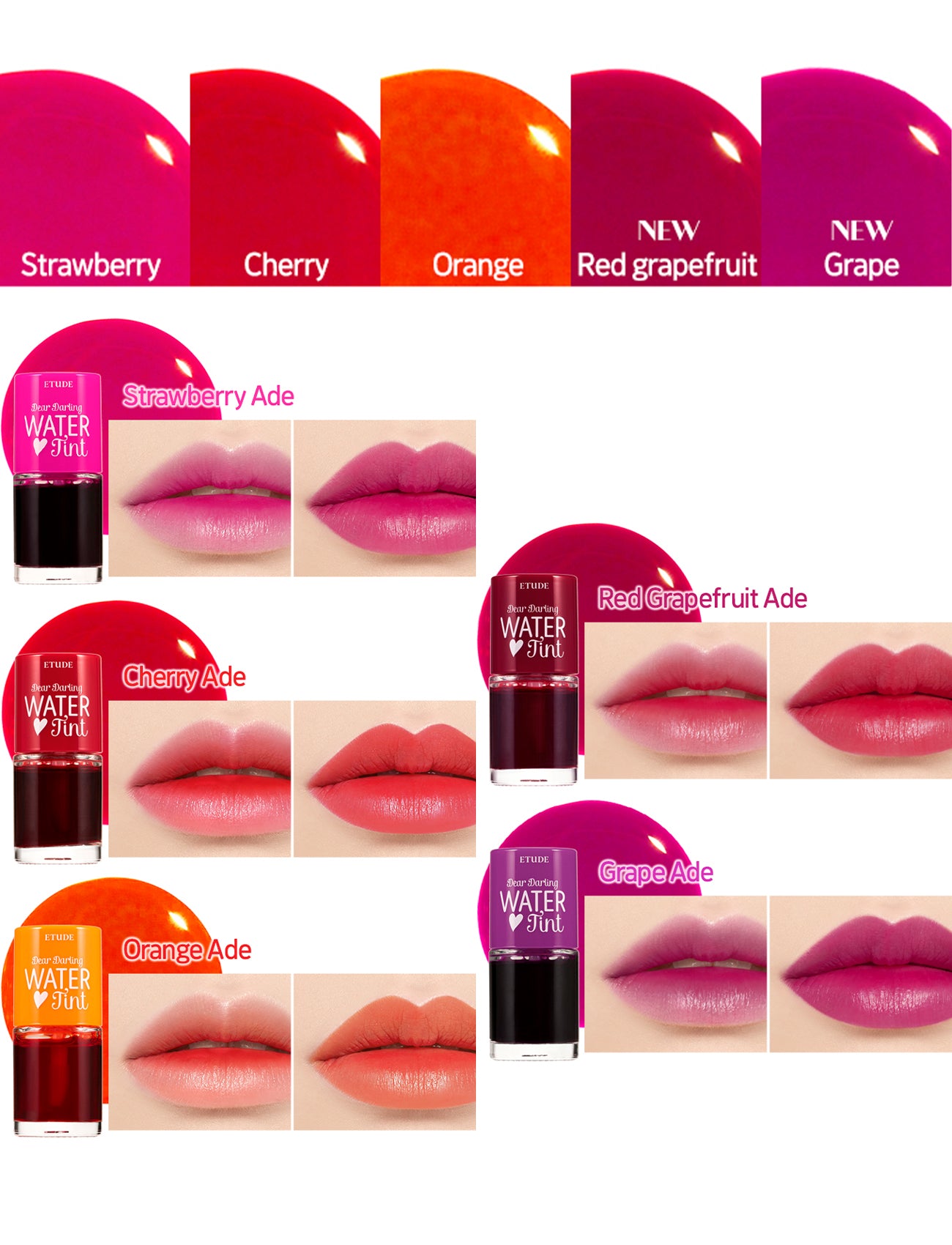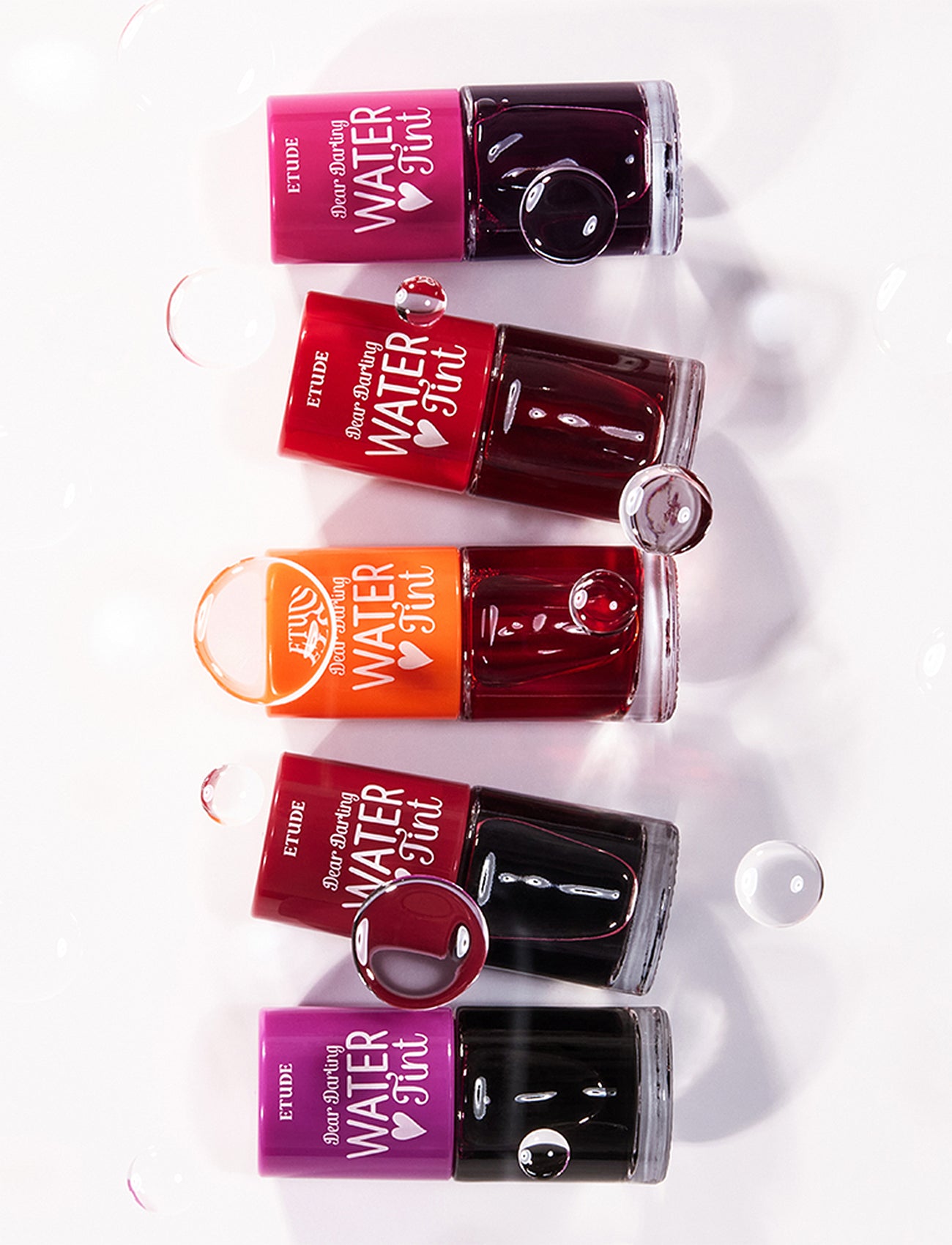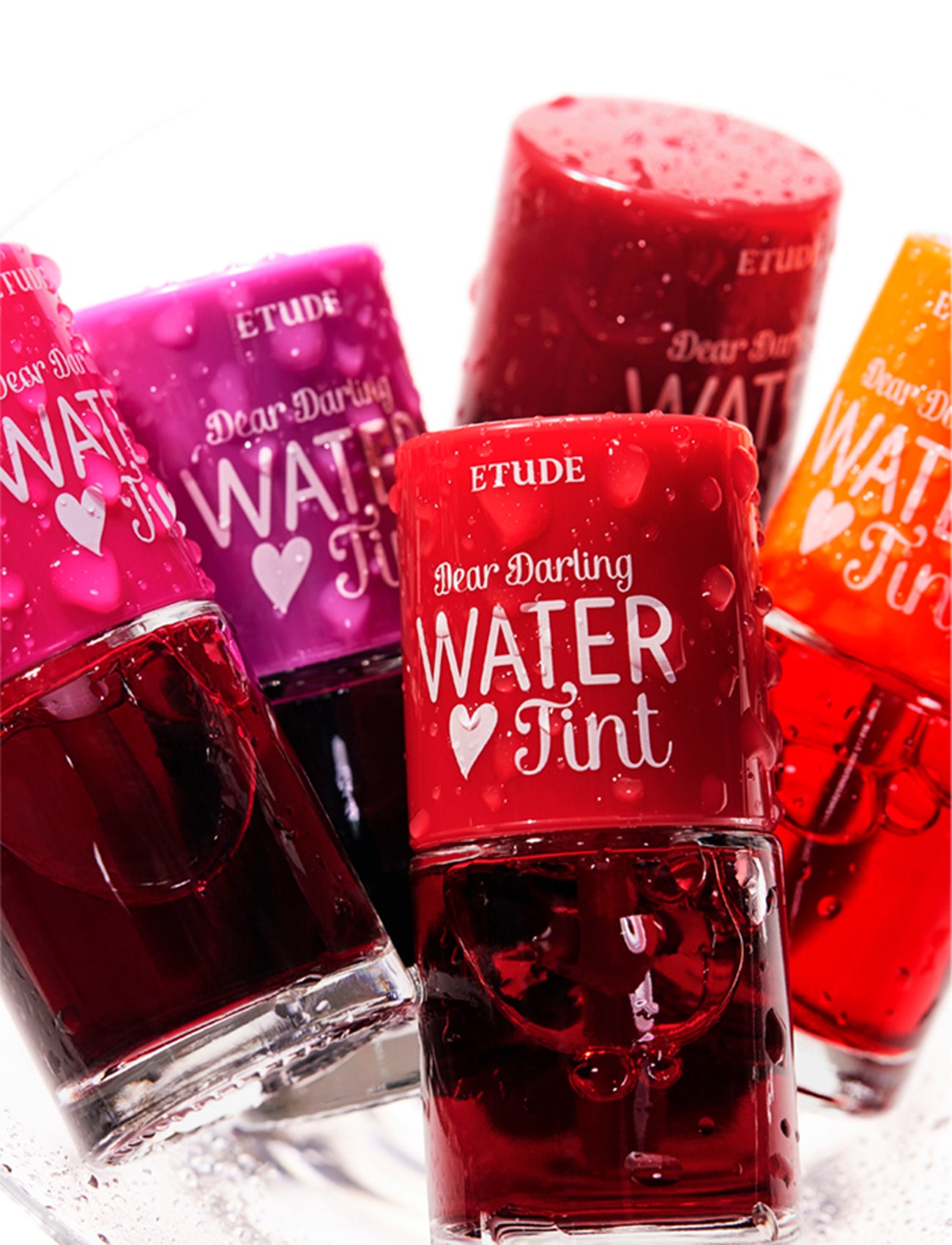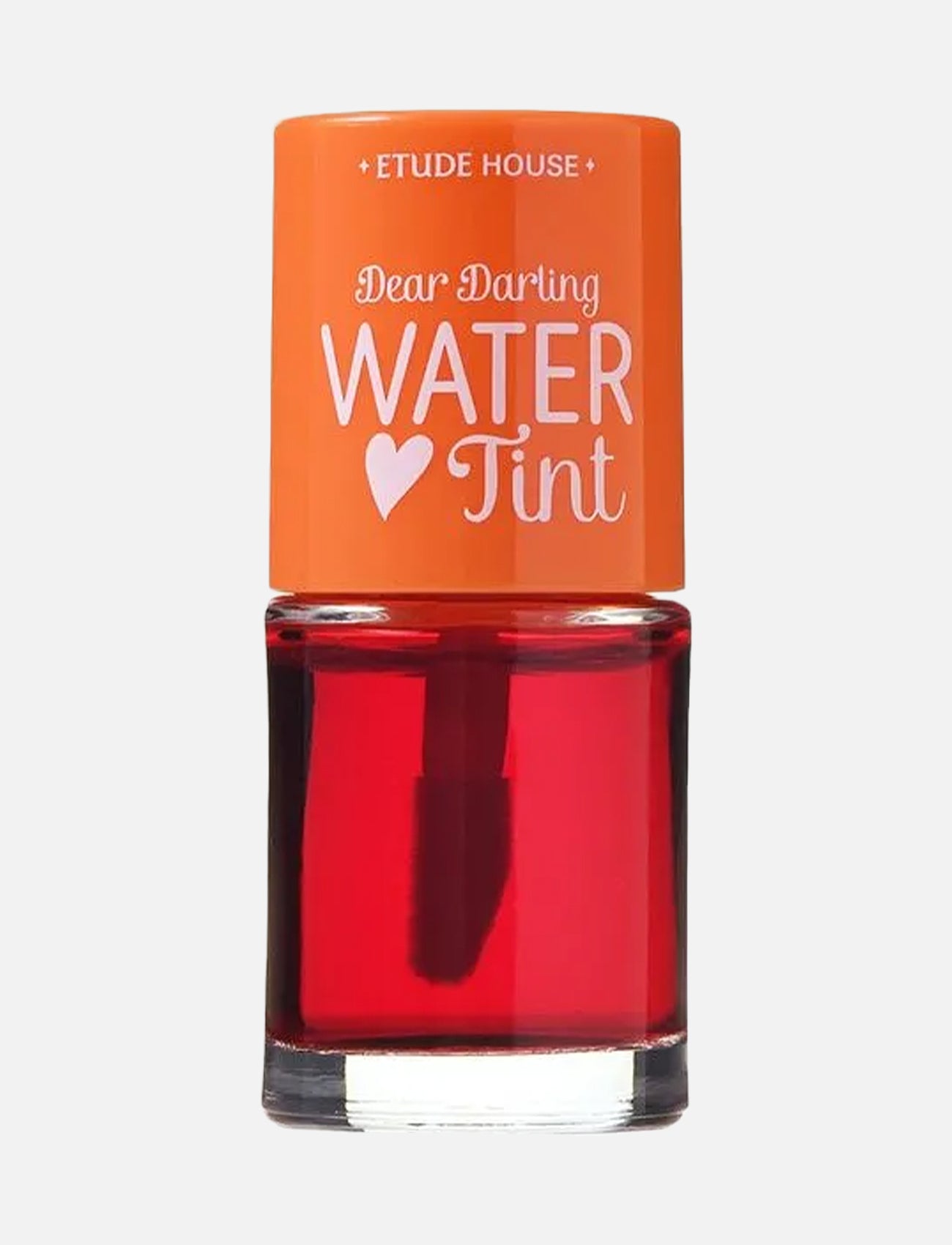 Pay in 30 days (DE only)
Learn more
Delivered in 1-3 working days (DE)
Free shipping from 35€ (DE) 65€ (EU)
Discover the Etude Dear Darling Water Tint – the secret to effortlessly vibrant and long-lasting lip color. Dive into a world of playful hues and feather-light textures with this must-have lip tint that adds a delightful touch to your everyday look.
Experience the brilliance of Dear Darling Water Tint's vivid color palette. From subtle pinks to bold reds, each shade is carefully curated to complement your unique style, ensuring a pop of color that stays with you throughout the day.
Immerse your lips in the feather-light formula that glides on effortlessly, providing a comfortable and weightless feel. Say goodbye to heavy, sticky textures – this water tint offers a natural finish that enhances your lips without the weight.
Infused with hydrating properties, this water tint not only adds a burst of color but also keeps your lips moisturized. Enjoy the perfect balance of vivid pigments and soothing hydration for a luscious pout that feels as good as it looks.
Whether you prefer a subtle tint or a bold statement, the buildable nature of Dear Darling Water Tint allows you to customize the intensity. Layer it for a more pronounced look or keep it light for a hint of color – the choice is yours.
The carefully designed applicator ensures precise and effortless application, allowing you to define and contour your lips with ease. Achieve a professional-looking finish without the need for multiple touch-ups.
Suitable for every skin type.
Pick up a small amount of product onto the applicator. Apply from the inner part of the lips towards the outer part. Reapply a few more times for a full coverage look
<Dear Darling Water Tint - Strawberry Ade>

WATER / AQUA / EAU, BUTYLENE GLYCOL, TREHALOSE, PENTYLENE GLYCOL, 1,2-HEXANEDIOL, PEG-60 HYDROGENATED CASTOR OIL, RED 33 (CI 17200), GLYCERYL CAPRYLATE, FRAGRANCE / PARFUM, GLYCERIN, PROPANEDIOL, BLUE 1 (CI 42090), PUNICA GRANATUM FRUIT JUICE, RUBUS IDAEUS (RASPBERRY) JUICE, VITIS VINIFERA (GRAPE) JUICE

<Dear Darling Water Tint - Cherry Ade>

WATER / AQUA / EAU, BUTYLENE GLYCOL, TREHALOSE, PENTYLENE GLYCOL, 1,2-HEXANEDIOL, PEG-60 HYDROGENATED CASTOR OIL, RED 33 (CI 17200), YELLOW 6 (CI 15985), GLYCERYL CAPRYLATE, FRAGRANCE / PARFUM, GLYCERIN, PROPANEDIOL, PUNICA GRANATUM FRUIT JUICE, RUBUS IDAEUS (RASPBERRY) JUICE, VITIS VINIFERA (GRAPE) JUICE

<Dear Darling Water Tint - Orange Ade>

WATER / AQUA / EAU, BUTYLENE GLYCOL, TREHALOSE, PENTYLENE GLYCOL, 1,2-HEXANEDIOL, PEG-60 HYDROGENATED CASTOR OIL, YELLOW 6 (CI 15985), GLYCERYL CAPRYLATE, FRAGRANCE / PARFUM, RED 33 (CI 17200), GLYCERIN, PROPANEDIOL, PUNICA GRANATUM FRUIT JUICE, RUBUS IDAEUS (RASPBERRY) JUICE, VITIS VINIFERA (GRAPE) JUICE

<Dear Darling Water Tint - Red Grapefruit Ade>

WATER / AQUA / EAU, BUTYLENE GLYCOL, TREHALOSE, PENTYLENE GLYCOL, 1,2-HEXANEDIOL, PEG-60 HYDROGENATED CASTOR OIL, RED 33 (CI 17200), YELLOW 6 (CI 15985), TROMETHAMINE, GLYCERYL CAPRYLATE, FRAGRANCE / PARFUM, RED 27 (CI 45410), BLUE 1 (CI 42090), GLYCERIN, PROPANEDIOL, PUNICA GRANATUM FRUIT JUICE, RUBUS IDAEUS (RASPBERRY) JUICE, VITIS VINIFERA (GRAPE) JUICE

<Dear Darling Water Tint - Grape Ade>

WATER / AQUA / EAU, BUTYLENE GLYCOL, TREHALOSE, PENTYLENE GLYCOL, 1,2-HEXANEDIOL, PEG-60 HYDROGENATED CASTOR OIL, RED 33 (CI 17200), TROMETHAMINE, GLYCERYL CAPRYLATE, FRAGRANCE / PARFUM, RED 27 (CI 45410), BLUE 1 (CI 42090), GLYCERIN, PROPANEDIOL, PUNICA GRANATUM FRUIT JUICE, RUBUS IDAEUS (RASPBERRY) JUICE, VITIS VINIFERA (GRAPE) JUICE