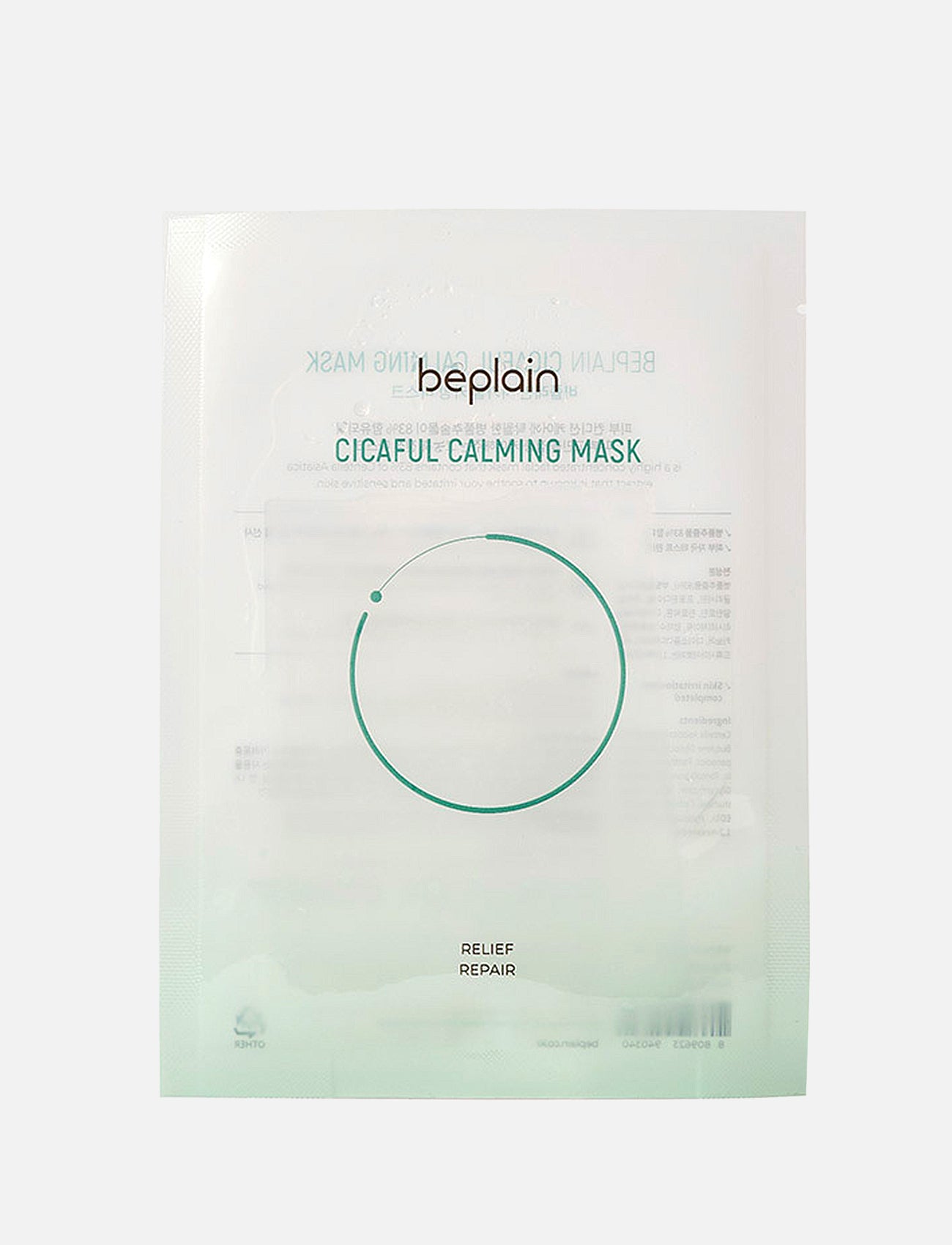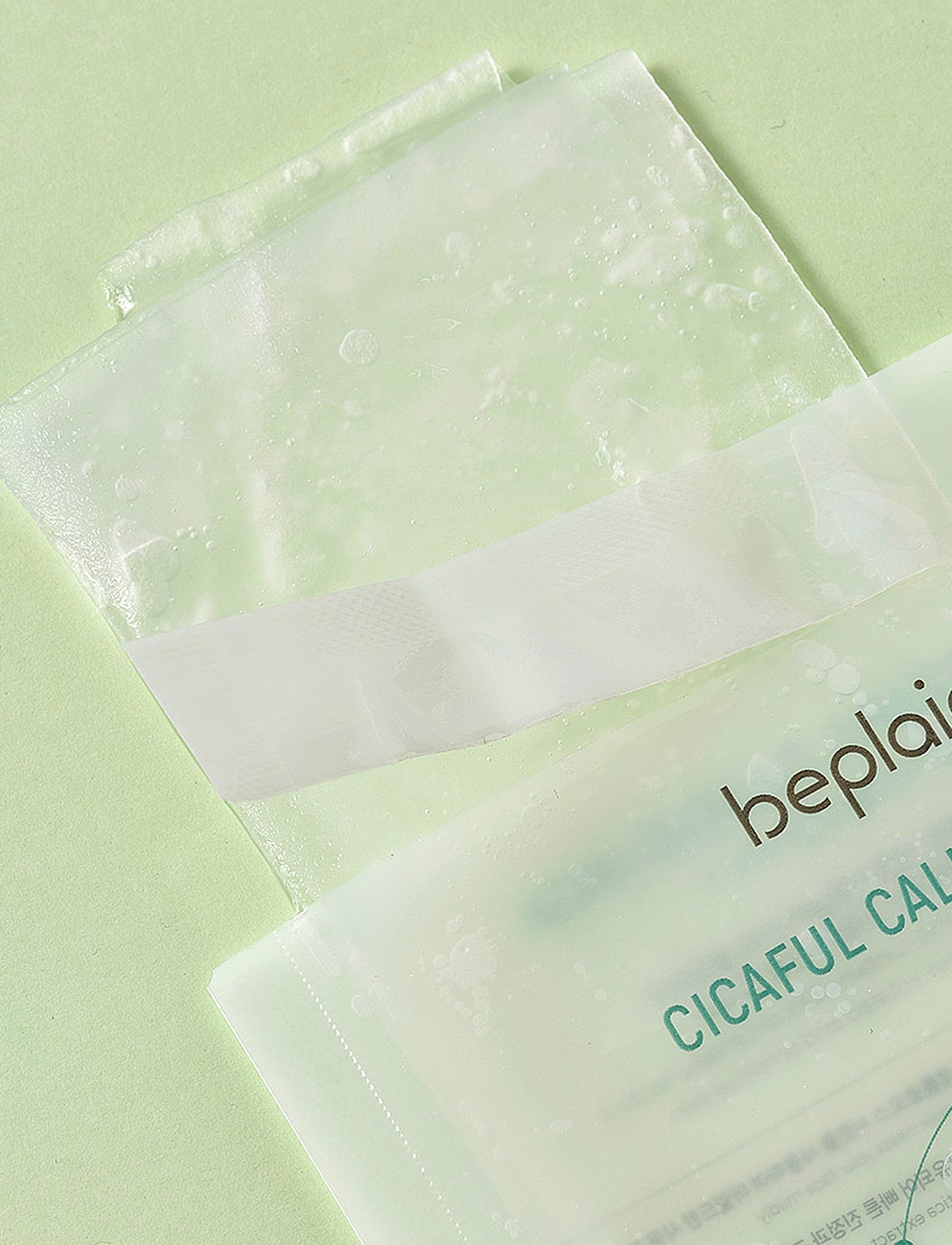 Pay in 30 days (DE only)
Learn more
Delivered in 1-3 working days (DE)
Free shipping from 35€ (DE) 65€ (EU)
The Beplain Cicaful Calming Mask is particularly suitable for sensitive and irritated skin due to the high percentage of Centella Asiatica extract (83%) - a perfect addition to your skincare routine!
The sheet mask consists of biodegradable cellulose, which is very gentle on the skin. Centella Asiatica visibly reduces redness and promotes a healthy skin barrier. Panthenol, liquorice and allantoin have a strong skin-soothing effect.
Suitable for every skin type.
Leave the Beplain Cicaful Calming Mask on washed face for 10-20 minutes, then remove. Pat the remaining essence gently into the skin. Then use a moisturiser so that the gained hydration stays in the skin.
Centella Asiatica Extract (83%), Butylene Glycol, Glycerin, Propanediol, Panthenol, Allantoin, Pantolactone, Dipotassium Glycyrrhizate, Water, Tromethamine, Carbomer, Disodium EDTA, Hydroxyacetophenone, 1,2-Hexanediol
5-Sterne-Bewertungen insgesamt: 2
4-Sterne-Bewertungen insgesamt: 0
3-Sterne-Bewertungen insgesamt: 0
2-Sterne-Bewertungen insgesamt: 0
1-Sterne-Bewertungen insgesamt: 0
Luca Rutiaga L.

Verifizierter Käufer

Ich empfehle dieses Produkt

Love it!

Sehr pflegend. Hat meine Rötungen beruhigen können. Wird wieder gekauft!

Laura R.

Verifizierter Käufer

Ich empfehle dieses Produkt
Rezensionen geladen
Rezensionen hinzugefügt