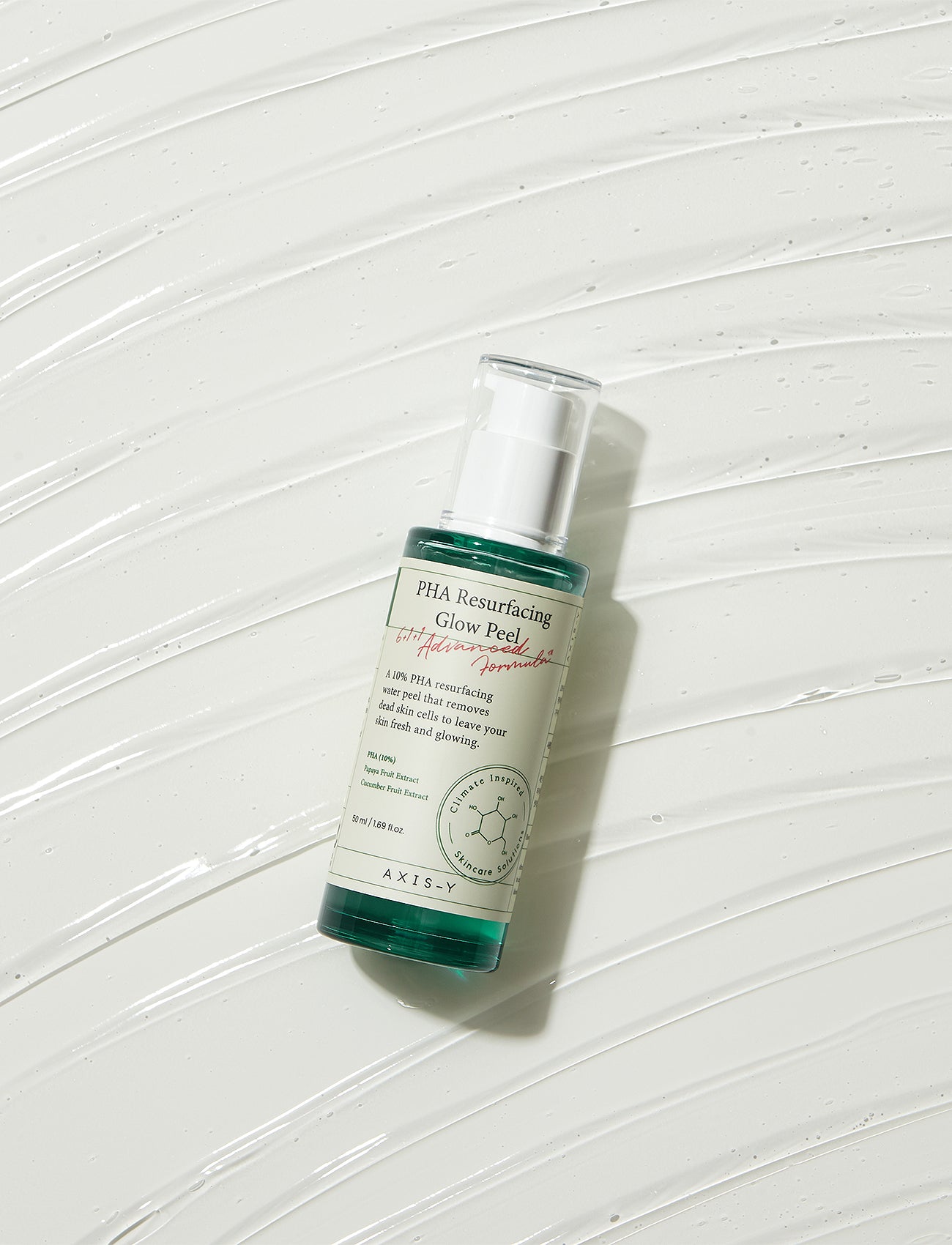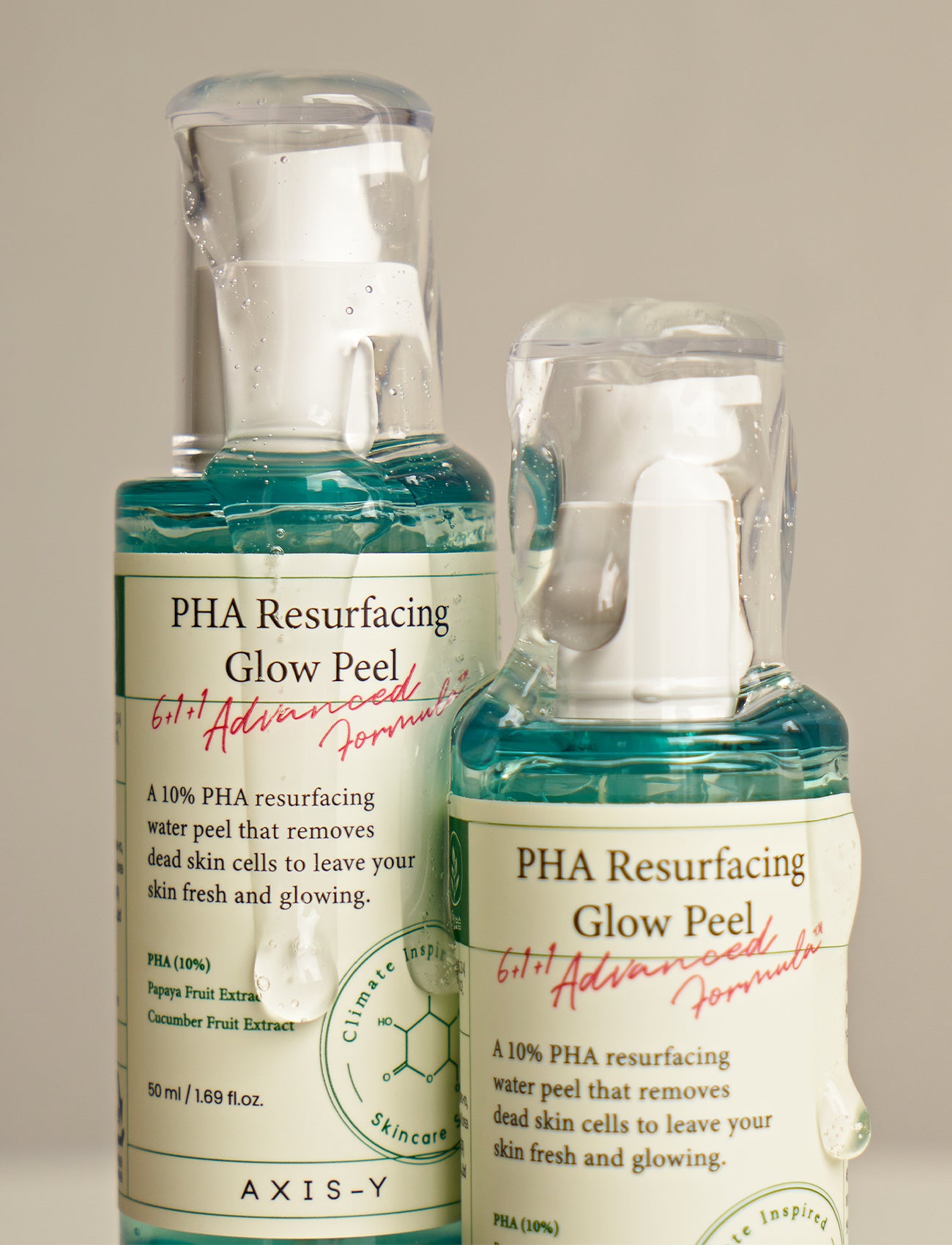 PHA Resurfacing Glow Peel
Pay in 30 days (DE only)
Learn more
Delivered in 1-3 working days (DE)
Free shipping from 35€ (DE) 65€ (EU)
The PHA Resurfacing Glow Peel from AXIS-Y gives you an even, smooth complexion thanks to 10% gluconolactone. PHAs are called the next generation of AHAs because they are much better tolerated and even suitable for sensitive skin. This renewing mask not only gently removes dead skin cells, it also hydrates and reveals radiant, clearer skin. The formulation is supplemented by a phyto-complex of centella, cucumber, apple, plum, papaya and camellia, which has an antioxidant, calming and regenerating effect.
Suitable for all skin types.
After cleansing, apply a generous amount of AXIS-Y PHA Resurfacing Glow Peel evenly. Leave the peeling on for 10 to 15 minutes and then wash it off with lukewarm water.
Water, Butylene Glycol, Gluconolactone (10%), Glycerin, Tromethamine, 1,2-Hexanediol, Sclerotium Gum, Sodium Acrylic Acid/MA Copolymer, Xanthan Gum, Ethylhexulglycerin, Disodium EDTA, Caprylyl Glycol, Camellia Japonica Flower Extract, Carica Papaya (Papaya) Fruit Extract, Pyrus Malus (Apple) Fruit Extract, Vitis Vinifera (Grape) Fruit Extract, Prunus Mume Fruit Extract, Cucumis Sativus (Cucumber) Fruit Extract, Centella Asiatica Extract, Tocopherol