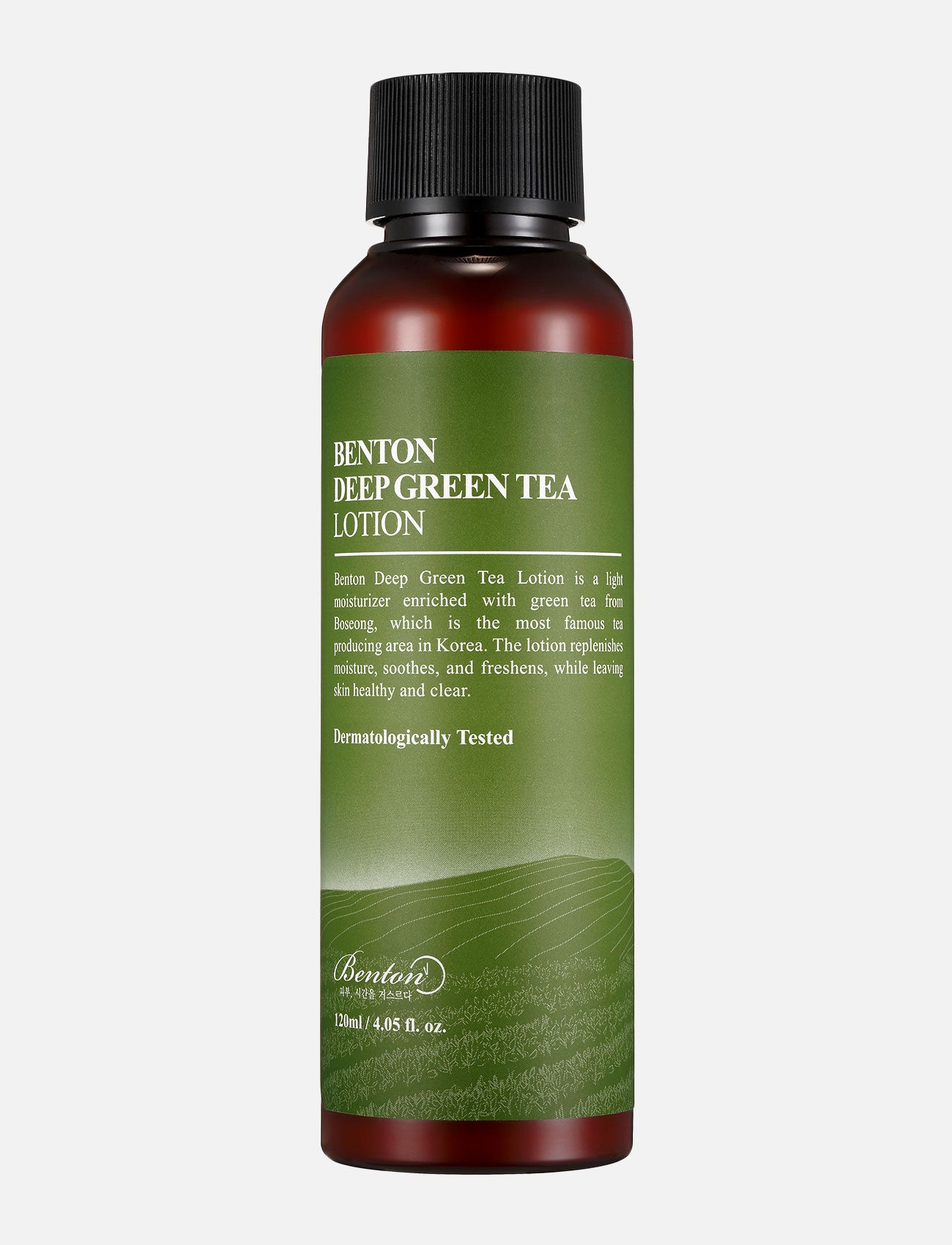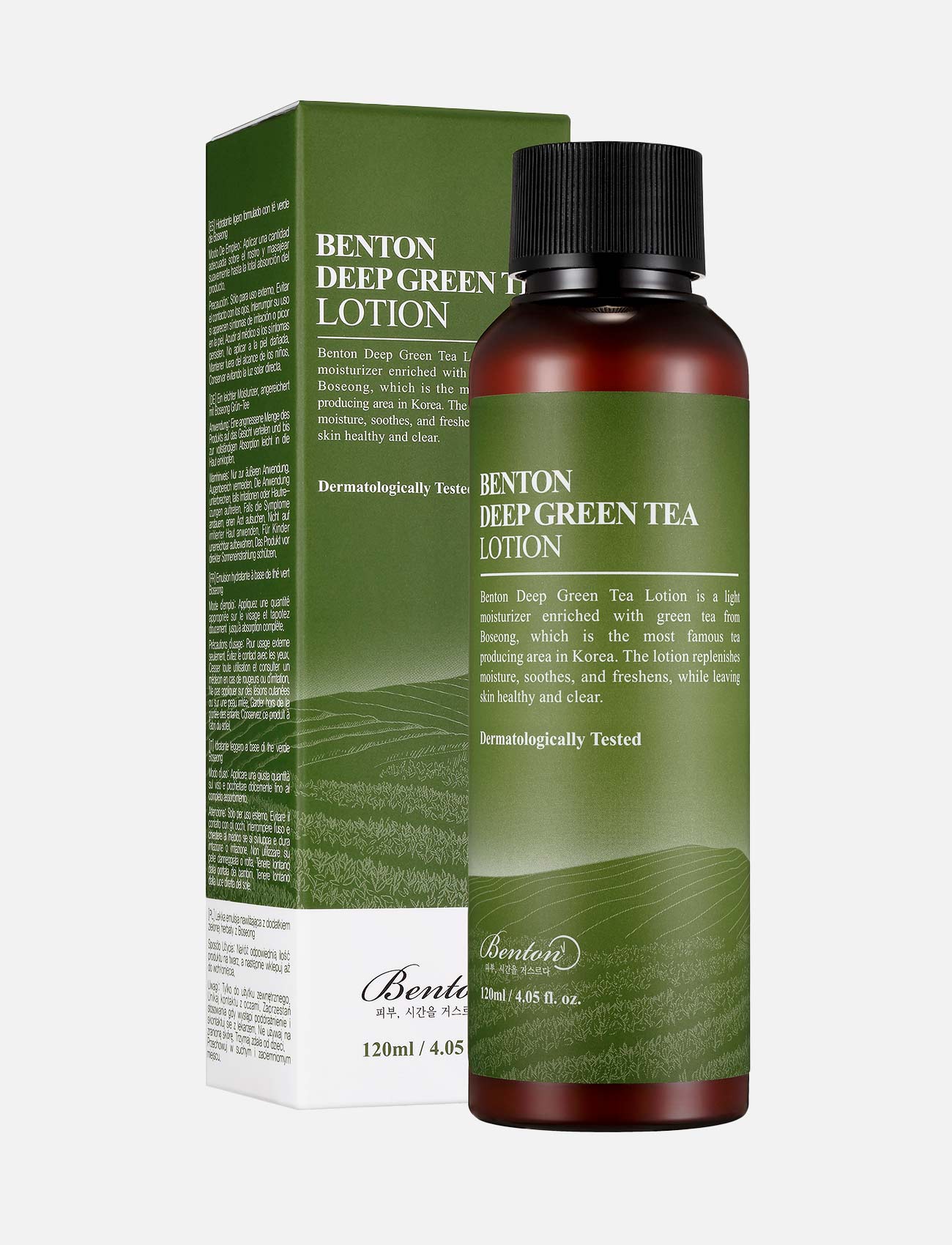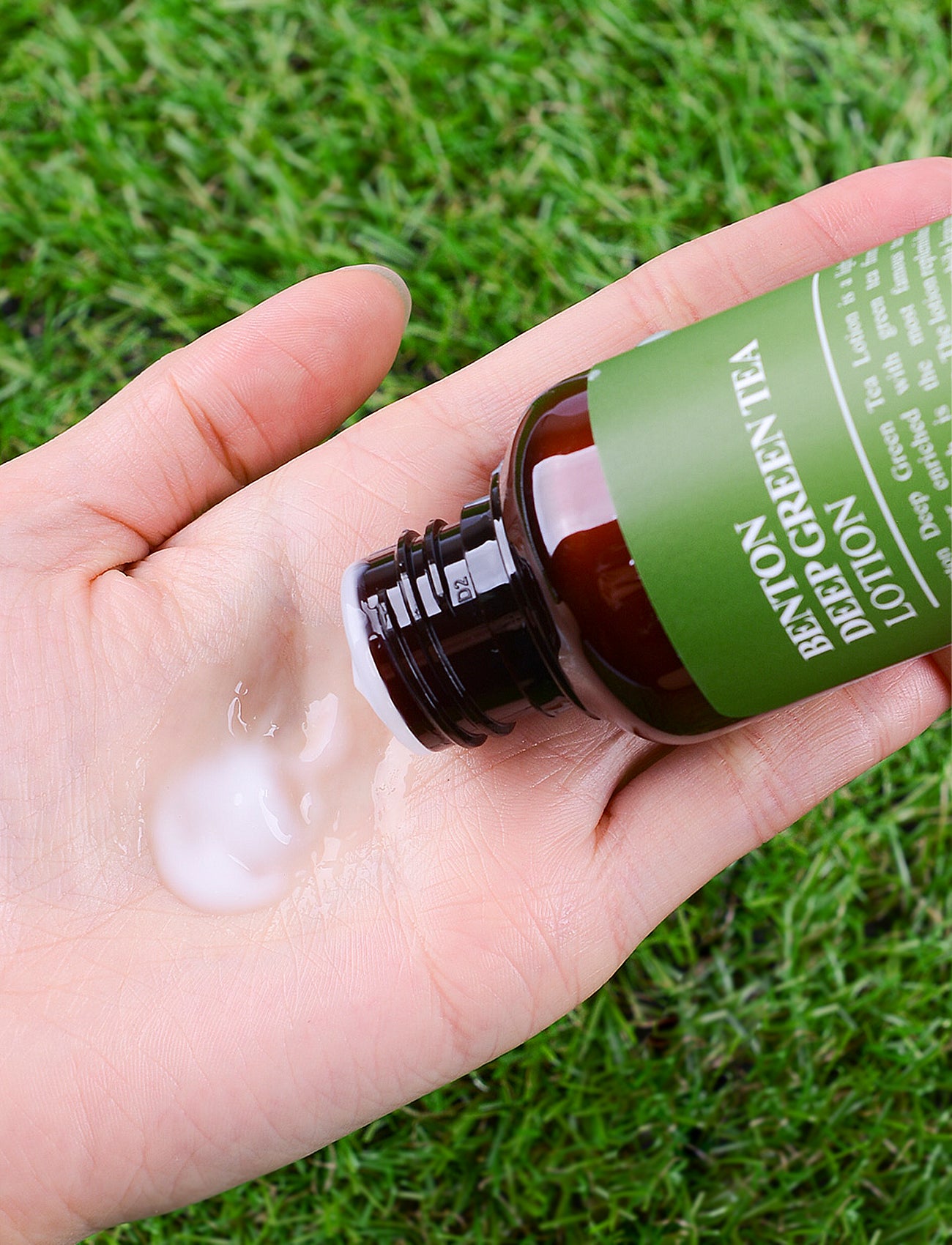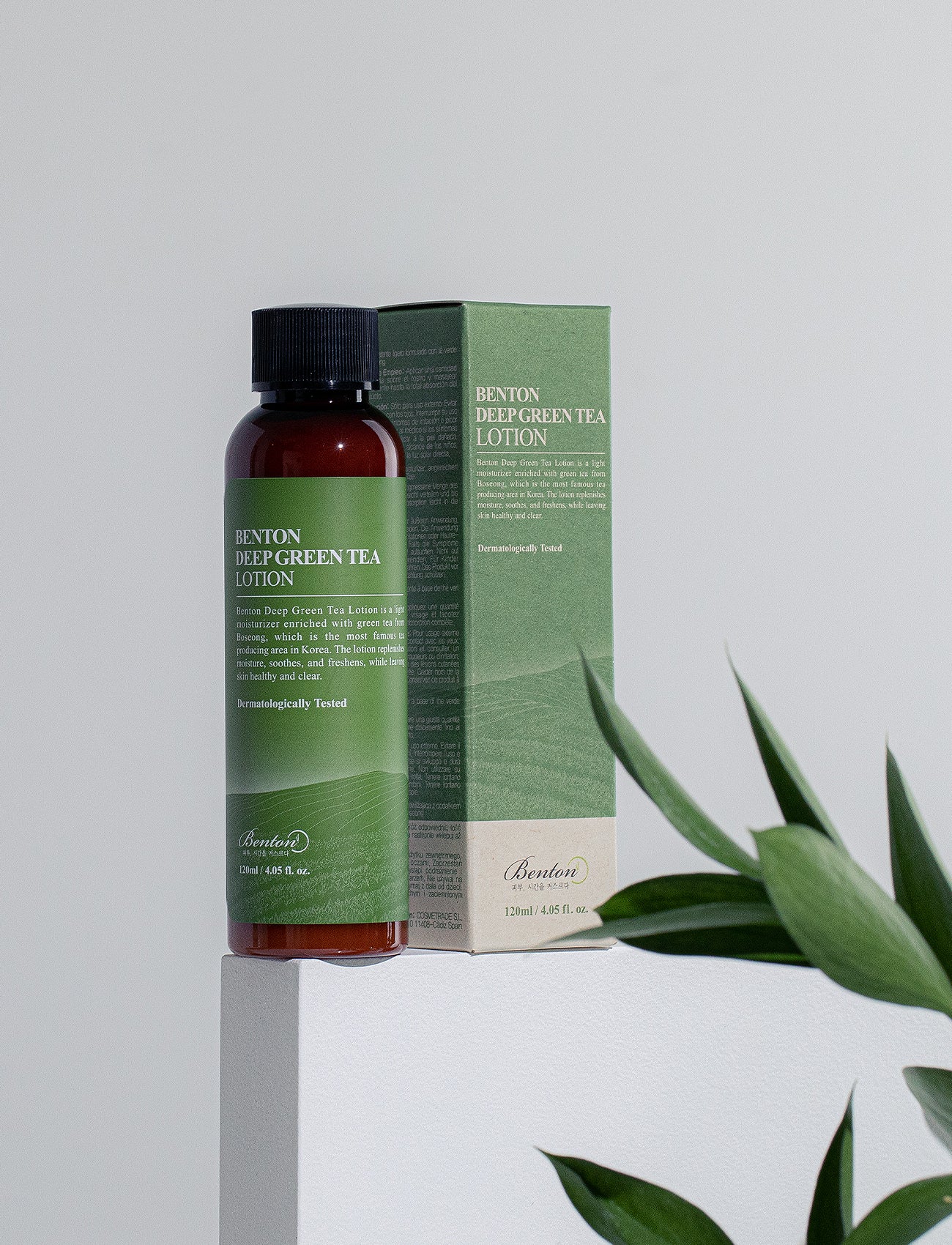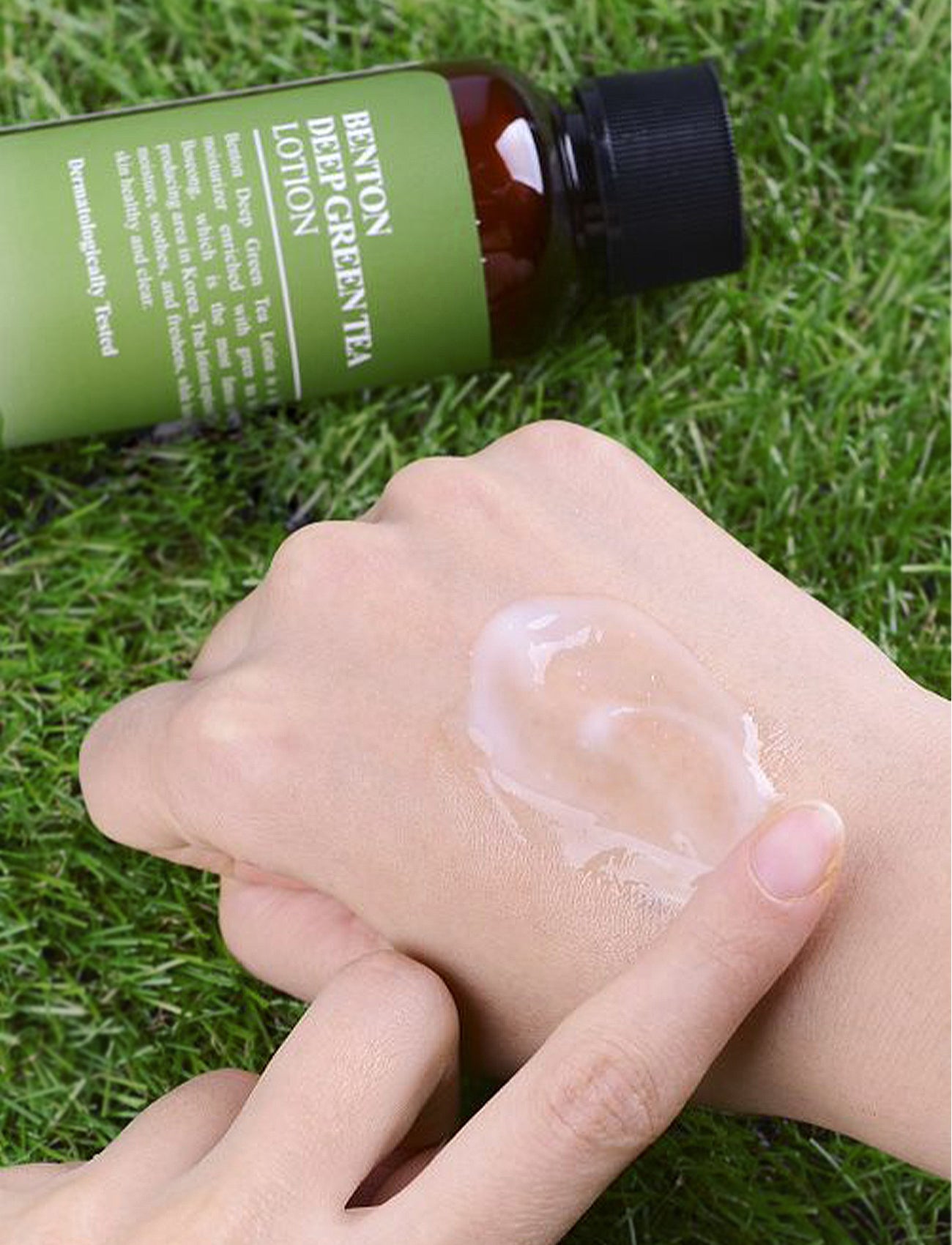 Pay in 30 days (DE only)
Learn more
Delivered in 1-3 working days (DE)
Free shipping from 35€ (DE) 65€ (EU)
Benton Deep Green Tea Lotion is a light moisturizing lotion enriched with green tea from Boseong. 50% green tea helps regulate sebum and helps prevent impurities. Centella Asiatica visibly reduces redness and soothes irritated skin. The refreshing, lightweight formulation moisturizes oily skin quickly without weighing it down. The Green Tea Lotion brings breakout-prone, irritated skin back in balance.
Recommended for oily skin and combination skin.
Apply a small amount of Benton Deep Green Tea Lotion to face, neck and chest and spread evenly. Pat in gently to absorp.
Camellia Sinensis Leaf Water (50%), Aqua (Water), Caprylic/Capric Triglyceride, Glycerin, Butylene Glycol, Pentylene Glycol, 1,2-Hexanediol, Cetearyl Glucoside, Helianthus Annuus (Sunflower) Seed Oil, Cetearyl Alcohol, Centella Asiatica Extract , Houttuynia Cordata Extract, Stearyl Alcohol, Cetyl Alcohol, Camellia Sinensis Leaf Extract, Camellia Sinensis Seed Extract, Camellia Sinensis Root Extract, Punica Granatum Fruit Extract, Tocopherol, Betaine, Arginine, Carbomer, Xanthan Gum